February 01, 2022
PANTONE Develops 'Puerto Rico Sunshine'
There's so much sunshine to go around in Puerto Rico, PANTONE says it has bottled it to create a first-of-its-kind color for the Caribbean island. Alongside the Discover Puerto Rico tourism board, the color authority has unveiled 'Puerto Rico Sunshine', a deep orange encapsulating the optimism and passion of islanders.
'Puerto Rico Sunshine' is described to be "an exuberant and exotic vibrant red-orange hue" with warmth, excitement, and zeal for spontaneous adventure. The shade not only exudes the tropical climate but also brings to mind characteristics the community is known for.
"Animated in style with an enticing allure, glowing sun-kissed 'Puerto Rico Sunshine'… celebrates the warm and welcoming spirit and the joyful disposition of this splendorous natural paradise," details PANTONE's vice president Laurie Pressman.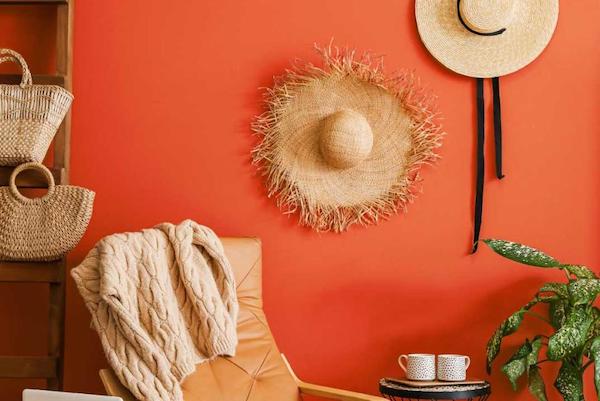 Héctor J. Jiménez, PhD—a physicist and professor at the University of Puerto Rico—studied Puerto Rico's sunbeams and solar radiation at various moments of the day across the island to develop the hue, says the news release.
The island is now sharing this warmth with Americans, who are still experiencing the winter cold, by launching limited-edition cans of 'Puerto Rico Sunshine' paint. The formula comes from South Carolina-based ECOS Paints, which specializes in making eco-friendly and non-toxic paints.
The paint is aimed to remind tourists that "the Island's tropical charm is just a short plane ride away," notes Discover Puerto Rico CMO Leah Chandler. As for those who can't travel yet, they can still use the color to warm their interiors.
The campaign entails a sweepstakes that will treat one participant and a companion to an all-expenses-paid vacation at Puerto Rico, which includes JetBlue round-trip tickets and a stay at the Hyatt Regency Grand Reserve.
[By Mikelle Leow, 28 Jan 2022 designtaxi, Apartment Therapy and Discover Puerto Rico, images via various sources]